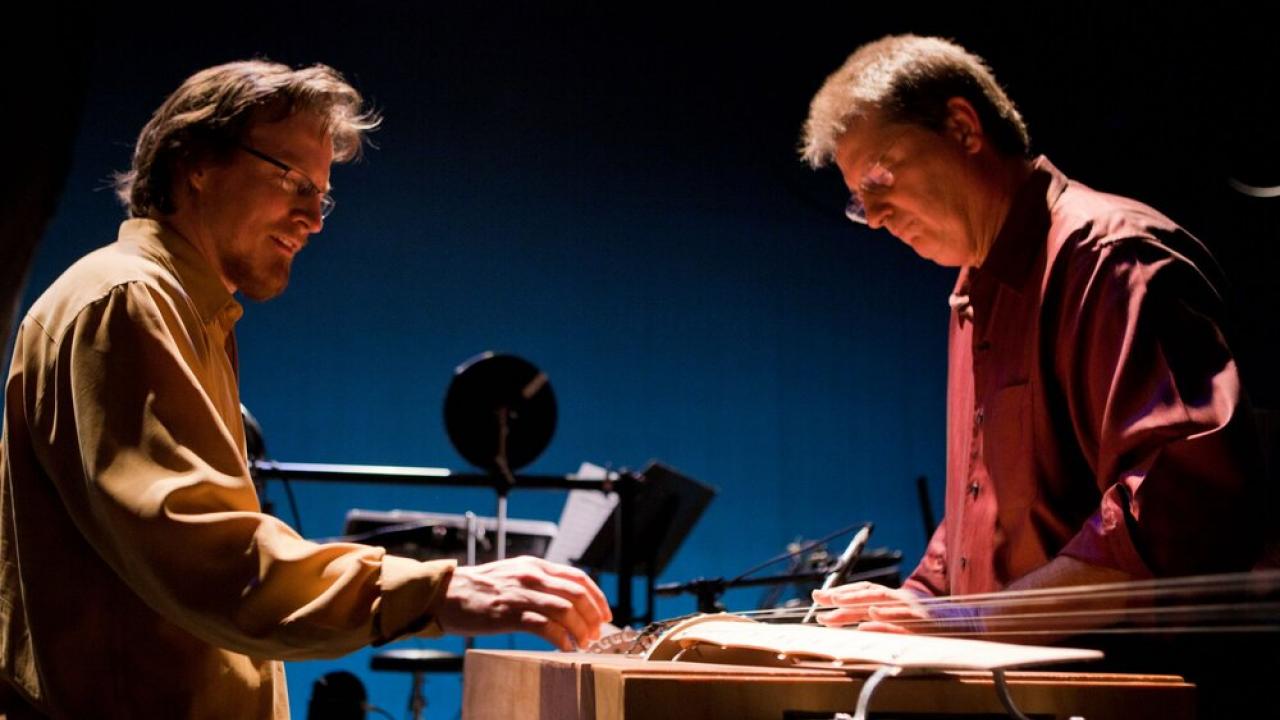 Location
Vanderhoef Studio Theatre, Mondavi Center, UC Davis
Performing live on a pair of huge invented musical instruments, the duo of acclaimed composer, performer & instrument inventor Paul Dresher and percussionist-extraordinaire Joel Davel consistently generates "an exciting sense of mystery and surprise" (Portland Press Herald). 
Playing the 15-foot Quadrachord or the 10-foot Hurdy Grande, and featuring Don Buchla's magical Marimba Lumina and Lightning controller, Dresher and Davel create lush textures and rhythmically propulsive grooves that fascinate the ear and the eye. Exploring unique sound-colors amplified by live digital looping, this electro-acoustic duo creates complex sonic layers as rich as a full orchestra.  
This performance is associated with the SHAPE course Physics and Music, co-taught by professors Henry Spiller and Shirley Chiang.