WINTER QUARTER 2022

'Searching for Sustainability through Entropic Forces and Collective Actions', Prof. Susette Min and Prof. Rucha Joshi
What is entropy? Why is this term so important to know, not just for physicists, but for everyone, especially in light of the current pandemic that has irrevocably changed the way we live in the world and engage with others?
In this course, we look beyond the mathematical definition of entropy and explore various open systems that are not at thermodynamic equilibrium such as the Earth, and processes on it that impact life and ecology. The interdisciplinary course is broadly organized around four elements: earth, water, air, and fire. For example, we will explore how changes in our engagement with land and water resources can lower the impact of the carbon cycle and greenhouse gases, and protect biodiversity on earth. We will study the spread of COVID-19 by looking at socio-economic conditions and biological mechanisms of a society and how it consumes free energy and look at the human body as an open system and how at the end of a person's life, the body decomposes. 
The course will then explore how science and technology, capitalism, and government have attempted to resist entropy, and at the same time, have contributed to its deterioration and acceleration, underlining how ideas of progress and ideas of entropy, life, and human forces are intimately linked. 
Like time, entropy cannot be reversed or stopped, but learning about its process will remind students and the larger community of UC Davis how every situation, every system is never permanent, but only temporary.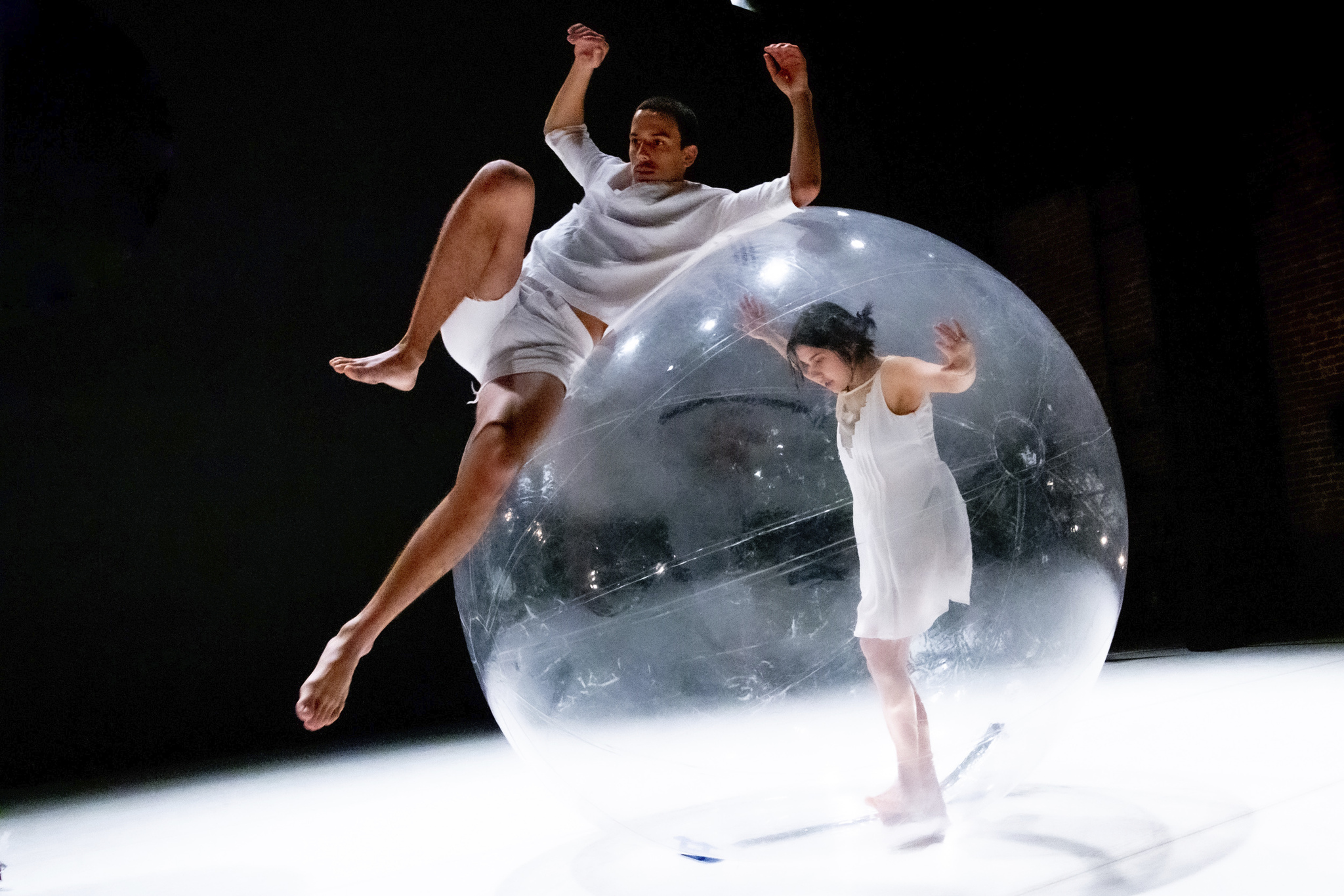 Associated Artists- Kinetech Arts: "Passage"
Kinetech Arts, led by choreographer Daiane Lopes da Silva and scientist Weidong Yang, combines the work of dancers, scientists and digital artists to create innovative and socially responsible performances. Its piece PASSAGE is an immersive experience that explores the relationship between entropy and time through dance, sound and video installations. The perpetual increase of disorder, or entropy, defines the one-way direction of time. PASSAGE embraces the transience and uncertainties of each moment—and the infinite future possibilities that are inevitably collapsed into memory as we pass through time.
Wed, Mar 9, 2022 • 7:30pm & 8:30pm | Thu, Mar 10, 2022 • 7:30pm & 8:30pm. Mondavi Center, UC Davis

Susette Min, Department of Asian American Studies
Professor Min received her Ph.D. from Brown University. Before, she was at the Center for the Study of Ethnicity and Race at Columbia University and was Assistant Curator of Contemporary Art at The Drawing Center in New York City. Min was a Mellon Postdoctoral Fellow in the Department of English at Pomona College.
Her research interests include Asian American Literature, Ethnic American Literature, Asian American Art, contemporary art, and visual culture.
---

Rucha Joshi, Department of Biomedical Engineering
Professor Joshi focuses on enhancing teaching, learning, outreach, and diversity of engineers, along with instructional innovation in biomedical engineering. Her current research looks at applying human-centered design thinking to approaching challenges in teaching engineering. Dr. Joshi is actively involved in educational entrepreneurship projects, STEM popularization activities and making engineering accessible to underrepresented high school students in the U.S. and India. She has recently left UC Davis for a position with Plaksha University in India, but will remain co-teacher of this course.