FALL QUARTER 2020

'Transforming Exclusion to Expression: Gender and Race in Climate Science', Prof. Margaret Laurena Kemp and Prof. Dawn Sumner
This course is using theater and dance performance as a platform for exploring the stories of climate scientists who are also female, people of color, or gender nonconforming. Students study scientific contributions from scientists with these identities as well as research or interview them to collect material for text and movement.
This course combines the exploration of diversity and inclusion with climate science. Climate change is an existential threat to our current way of life in addition to being a polarizing political issue. Solving climate-related problems requires broad participation and diverse perspectives even though the basic concepts that underpin climate science are well established and broadly accepted by the scientific community. By learning the foundational principles of climate science, particularly in the context of diversity, equity and inclusion, students will be prepared to pursue climate topics of specific interest, put the research of non-stereotypical climate scientists in context, and better understand the motivations of scientists who are pursuing careers in which they face societal barriers. 
Please find the course flyer and the course introduction video here.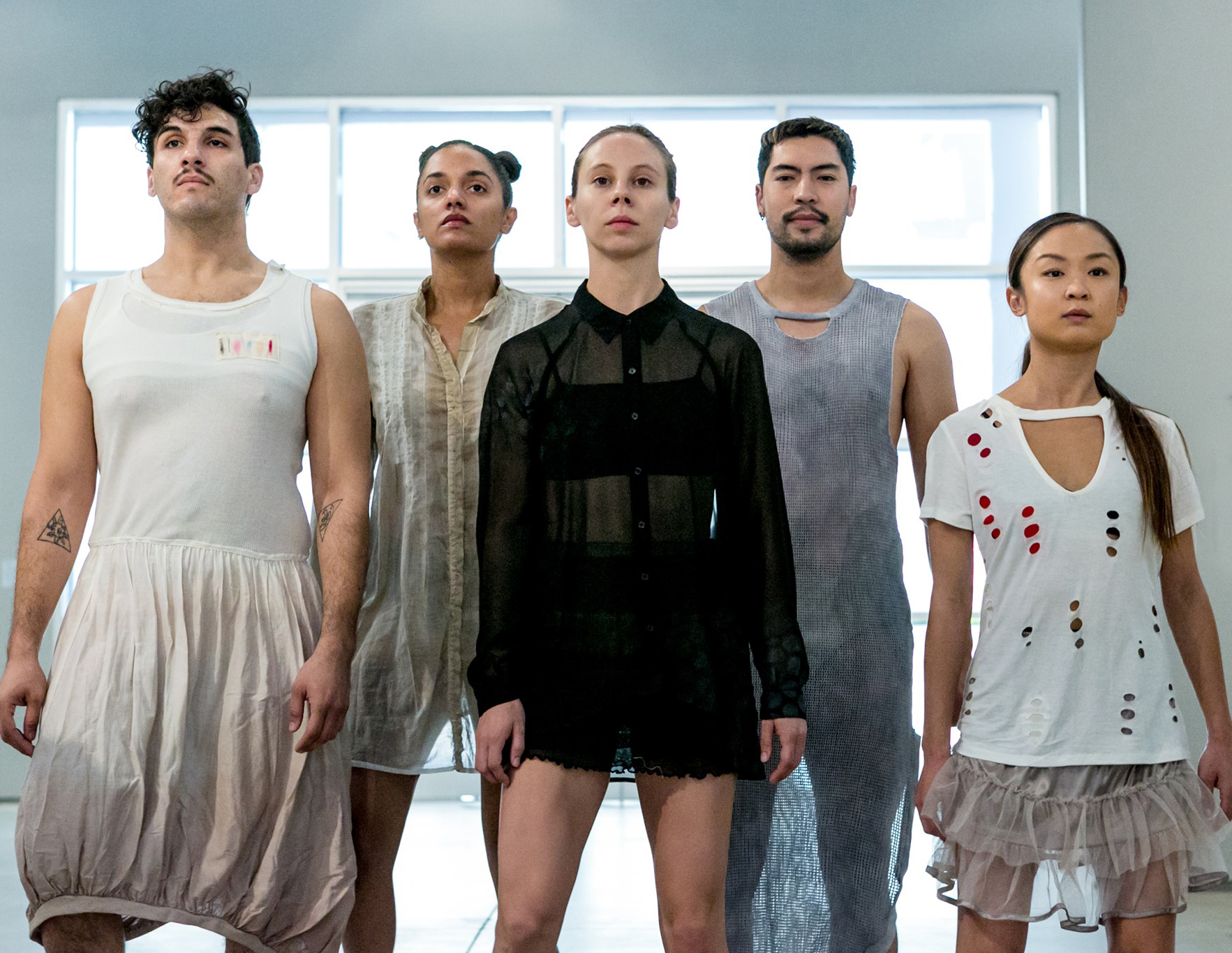 Associated Artist -Donna Sternberg & Dancers
Donna Sternberg & Dancers and collaborator Meredith Tromble's 'The Vortex', a multimedia dance performance and conversation developed by Donna Sternberg, Meredith Tromble and Prof. Dawn Sumner, based on the lived experience of scientists of color and female and gender-nonconforming. Donna Sternberg & Dancers is a contemporary dance company founded in 1985 by Donna Sternberg who worked and toured in the companies of Donald Byrd, Mary Jane Eisenberg, Yen Lu Wong and Dance/LA. 
The performers believe the act of discovery can be transformative and to this end seek to build bridges and make connections between dance, science, the arts and communities. They intentionally seek partnerships with artists, cultural organizations, scientists, educational and science institutions to find innovative ways to probe the science/human connection through dance in collaboration with other art forms.
Online performance: Sat, Dec 5, 2020 • 7:30pm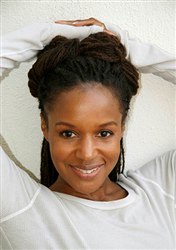 Margaret Laurena Kemp, Department of Theatre and Dance
Professor Kemp received her M.F.A. in Classical Theatre from the George Washington University and her B.S. in Interdepartmental Studies from the School of Speech at Northwestern University. She has appeared on regional and international stages including Arena Stage, Mark Taper Forum, Yale Rep, South Coast Repertory, La Mama Theatre (Melbourne, Australia), Theatre of Changes (Athens, Greece), Red Pear Theatre (Antibes, France), and The Magnet Theatre (Cape Town, South Africa). She won worldwide praise for her starring role in the film Children of God. Her latest film, the supernatural thriller, Queen of Spades: The Dark Rite, was released in 2016. She has also acted in television programs, including The Orlando Jones Show, Commander in Chief and others. Her visual work has been shown in solo and group shows at Art Share Los Angeles and The National Gallery of Art in Nassau, Bahamas. She holds memberships in One Union (SAG-AFTRA) and Actors Equity Association (AEA).
Kemp serves as Director of Creative Projects and is on the advisory board of the Fitzmaurice Institute, which supports people in finding and using their unique voices—in healthy, clear, and creative ways—while also developing greater freedom and presence. She also is a faculty member of MICHA Michael Chekhov Association, which strives to be a support to and global resource for those engaged in practice and research as it relates to Chekhov's psychophysical performance approach and its many forms of application.
Kemp received the 2019 MICHA Michael Chekhov Scholar Award and her UC Davis production of The Bluest Eye was honored with Kennedy Center American College Theatre Festival Awards for Outstanding Ensemble, Outstanding Directing, Outstanding Costumes and Special Prize for Puppetry as well as being selected as a regional nominee (region VII) in 2019.  
---
Dawn Sumner, Department of Earth and Planetary Sciences
Professor Sumner received her Ph.D. from the Massachusetts Institute of Technology in 1995. Her research focuses on reconstructing ancient environments on early Earth and Mars and the early evolution of bacteria, including the origin of oxygenic photosynthesis. Her group studies everything from the environmental settings, geochemistry and morphology of Archean microbialites to the morphology, climate response, and genomics of modern microbial communities growing in ice-covered Antarctic lakes to the stratigraphy and geochemistry of sedimentary rocks on Mars.
Sumner is a member of NASA's Mars Science Laboratory, helping the rover Curiosity explore ancient environments in Gale Crater on Mars. She regularly shares her research and adventures with the public. In 2020 she received the honor to become a Fellow of the California Academy of Sciences.
Sumner is dedicated to helping students of all backgrounds prepare for careers in science as well as to creating educational and work environments that are inclusive and supportive, including through the use of feminist research and theory.